Corrado Martini, a social media phenomenon, is featured in JÓN Magazine. The American model appears in a story entitled "I Need a Hero." Corrado flaunts his physique in a wardrobe that mixes sporty items with necessities like denim and striking staples like leather pants.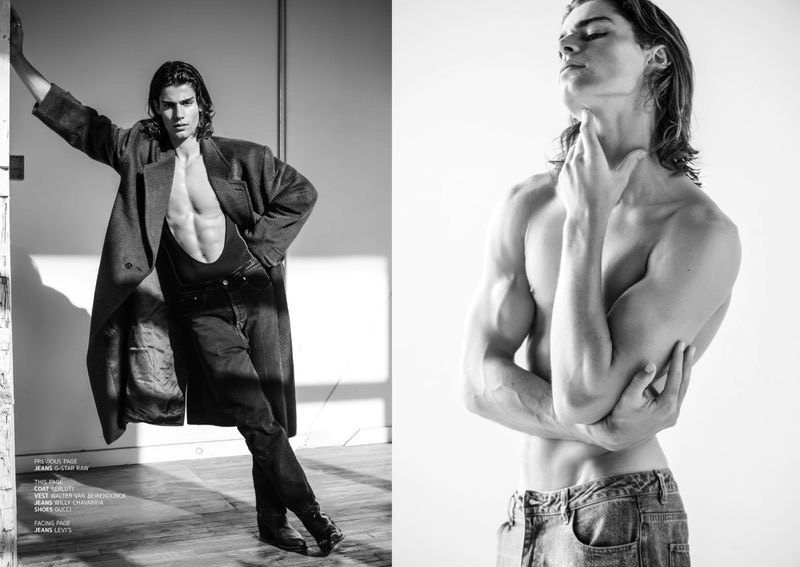 Brent Chua connects with Corrado Martini for JÓN Magazine. In a series of black-and-white photographs, Chua captures Corrado. Chua uses natural lighting to guarantee that Corrado is shown in fine form, with each shadow enhancing the model's chiseled good looks.
Brent Chua works with stylist Gary Clive on his JÓN Magazine story. Clive works within Chua's classic simplicity, curating a wardrobe that combines a timeless vitality with new elements. Clive offers the appropriate apparel, from denim to leather, with brands such as Calvin Klein, Ralph Lauren, and Dsquared2.